Lot 70502 –
1913 Waterlow £1 Green, A stunning corner marginal
Lot 70502 –
1913 Waterlow £1 Green, A stunning corner marginal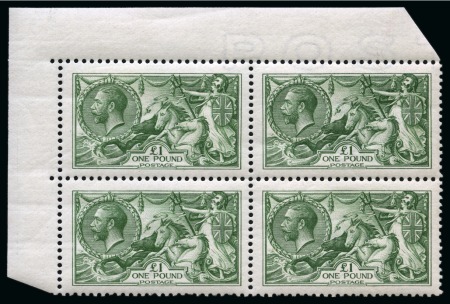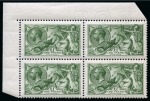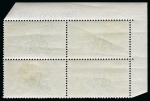 Lot 70502 –
1913 Waterlow £1 Green, A stunning corner marginal
Great Britain » King George V » 1913-19 Seahorse Issues
Price realised
11'000 GBP
Estimate
8'000 – 10'000 GBP
Auction date
Fri 18 Jun 2021 at 09:00 (Europe/Zurich)
1913 Waterlow £1 Green, A stunning corner marginal block of four from the upper left hand corner of the sheet; superb unmounted mint , well centred and extremely fine, virtually post office fresh colour; a very rare multiple.
Note: This block has been generously donated to be sold on behalf Medicines Sans Frontières and is sold without reserve, so please bid generously.
Please note that we are still working on adding images for the lots. If the lot you are interested in does not have images available yet, we invite you to check again in a few days.
If you still cannot find the images you are looking for in a few days, please send us a message. Important: don't forget to mention the lot number(s).
Thank you for your understanding.