Lot 41273 – Persia » Collections, Lots etc.
1954-56 watermark study. Several 100s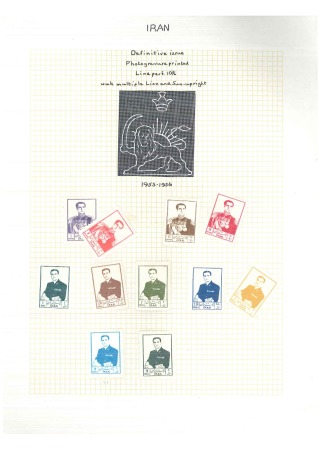 1954-56 Watermark study, several 100s, mainly used with a good number written up to identify plate varieties. The following values represented 5d, 25d, 50d, 1r, 1r 50d, 2r, 2r 50d, 3r, 5r, 10r, 20r, 100r (incl 3 mint) and 200r (2mint), then the 1955/56 watermarked part of the collection inc a mint set and large numbers of values to 10r with a well written up study of the various plate flaws and watermark varieties. Also about 40 items of postal history with both internal and international rates represented, etc.
Estimate
300 – 500 EUR
Auction date
Thu 6 Jun 2019 at 10:00:00 (Europe/Zurich)
Sold for EUR 200