Lot 50454 – Indian States » Travancore
1888-1947 Specialised collection of hundreds of stamps on well-filled album pages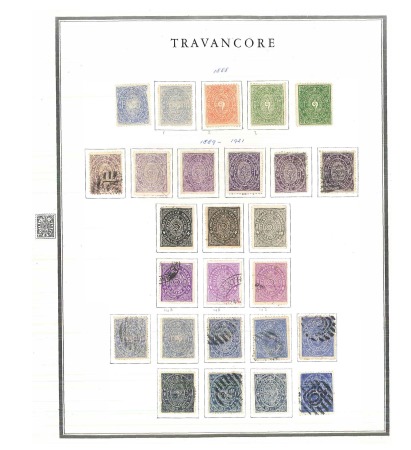 1888-1947 Specialised collection of hundreds of stamps on well-filled album pages, beginning with extensive conch shells with better varieties noted incl. 1899 2ch pale pink margin block of four imperf horizontally between (SG.7ba, cat. £200 per pair), 1924-39 conches to 7ch mint shades and 14ch used, official overprints also to 14ch mint with a range of inverted examples including scarce invert on 1ch deep blue, then the surcharges and surcharged officials, further varieties noted incl. Bala Rama Varma 1 1/2ch imperf between pair, etc. Please inspect and study carefully.
803.050.020.022: The History of the Envelope. Illustrated Envelopes. In alphabetical order of addressee. The Countess of Mayo Correspondence
Estimate
200 – 300 GBP
Auction date
Fri 7 Jun 2019 at 15:00:00 (Europe/Zurich)
Sold for GBP 320
Please note that we are still working on adding images for the lots. If the lot you are interested in does not have images available yet, we invite you to check again in a few days.
If by May 20th 2019 you still cannot find the images you are looking for, please send us a message. Important: don't forget to mention the lot number(s).
Thank you for your understanding.