Lot 90043 – Great Britain » 1855-1900 Surface Printed
1867-83 Wmk Anchor 10s FORGERY on watermarked and gummed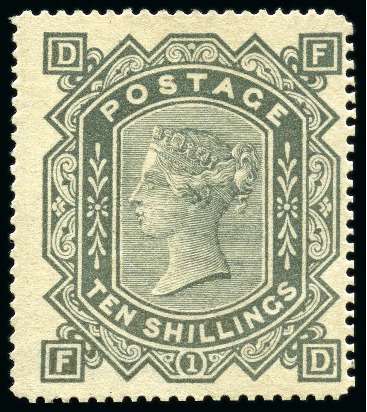 1867-83 Wmk Anchor 10s FORGERY on watermarked and gummed paper, small thin spot, attractive example of this recognised forgery
SG 135
Estimate
240 – 300 GBP
Auction date
Thu 21 Feb 2019 at 14:00:00 (Europe/Zurich)
Current bid
240 GBP
Time left

0d 13h 23m 41s


before pre-bidding ends

Please log in once in order to place bids or buy lots.
If you have a strong interest in a specific lot and would like more information or further scans, click the below button and send us a message. Important: don't forget to mention the lot number(s).