Lot 90035 – Great Britain » 1854-70 Perforated Line Engraved
1856 Large Crown wmk 2d blue pl.6 in used block of four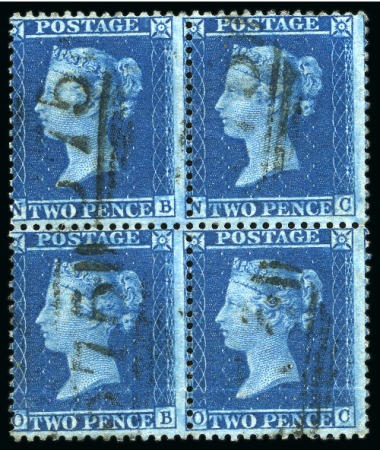 1856 Large Crown wmk 2d blue pl.6 in block of four with light "575" numerals of Norwich, horiz. crease at foot, fine appearance (SG £1'100)
SG F7
Estimate
160 – 200 GBP
Auction date
Thu 21 Feb 2019 at 14:00:00 (Europe/Zurich)
Time left

0d 13h 34m 29s


before pre-bidding ends

Please log in once in order to place bids or buy lots.
If you have a strong interest in a specific lot and would like more information or further scans, click the below button and send us a message. Important: don't forget to mention the lot number(s).