Lot 30016 –
1858-60 Range of GB stamps and covers used in British Guiana cancelled by "A03" numeral ovals of Demerara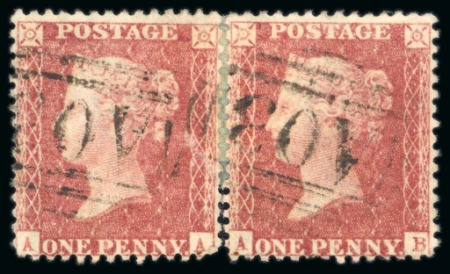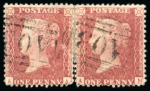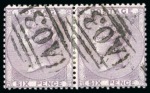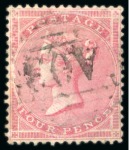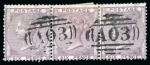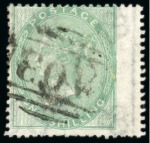 Lot 30016 –
1858-60 Range of GB stamps and covers used in British Guiana cancelled by "A03" numeral ovals of Demerara
British Guiana » British Post Offices
Auction date
Thu 14 Oct 2021 at 15:00 (Europe/Zurich)
1858-60 Range of Great Britain stamps and covers used in British Guiana cancelled by "A03" numeral ovals of Demerara, with 1d red pair, 4d rose single, 6d lilac singles (2, one on dated piece), pairs (2) and strip of three, 1s green (rare), 6d lilac on two covers to England 1859, mostly fine, a good group; (SG £3'700+) (18).
Provenance: John E. du Pont
Please note that we are still working on adding images for the lots. If the lot you are interested in does not have images available yet, we invite you to check again in a few days.
If you still cannot find the images you are looking for in a few days, please send us a message. Important: don't forget to mention the lot number(s).
Thank you for your understanding.