Lot 51076 –
1870 Watermark Large Star Rough perf. 14 to 16 1s black block of four, mint with part original gum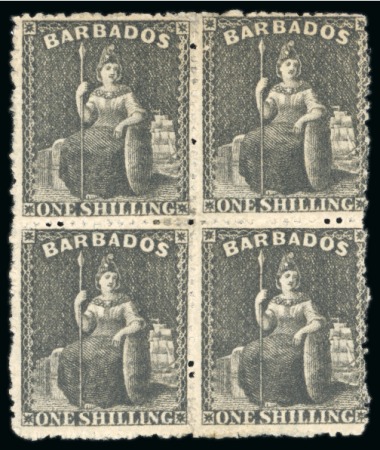 Auction date
Thu 16 Dec 2021 at 13:00 (Europe/Zurich)
Description:
1870 Watermark Large Star Rough perf. 14 to 16 1s black block of four, mint with part original gum, a couple of minor gum wrinkles and a hinge in the centre sensibly strengthening the perfs, a rare multiple,
ex E.K. Lickfold (February 1962) and Edmund Bayley (October 1990)
, cert. RPS (1970) (S.G. £1'800 as singles).
Catalogue reference:
S.G. 47