Lot 40040 –
1c Vert-jaune, bande de cinq, débitage au ciseaux, oblitération simple cercle de Gilly sur imprimé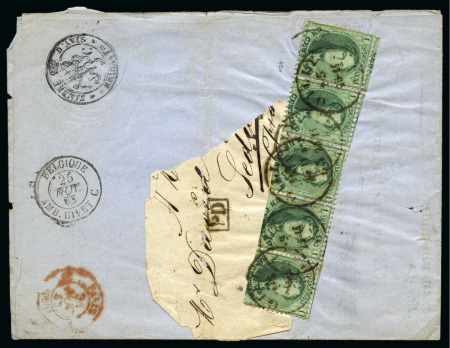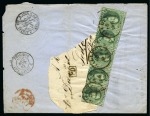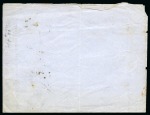 Lot 40040 –
1c Vert-jaune, bande de cinq, débitage au ciseaux, oblitération simple cercle de Gilly sur imprimé
Belgium » Belgique. 1863 Médaillons dentelés 12 1/2 : 13 1/2
Auction date
Wed 15 Dec 2021 at 09:00 (Europe/Zurich)
1c Vert-jaune, bande de cinq, débitage au ciseaux, oblitération simple cercle de Gilly sur imprimé du 25 novembre 1865 pour Sedan en France, cachet d'entrée BELGIQUE AMB. GIVET C ainsi que cachet de passage à Paris.
Please note that we are still working on adding images for the lots. If the lot you are interested in does not have images available yet, we invite you to check again in a few days.
If you still cannot find the images you are looking for in a few days, please send us a message. Important: don't forget to mention the lot number(s).
Thank you for your understanding.