Lot 30499 – Bechuanaland » Collections
1912-27, KGV group incl. varieties, controls, etc.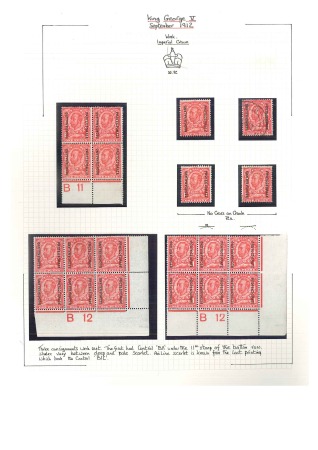 1912-27, KGV group incl. 1912-14 1d with no cross on crown variety mint & used, control blocks B11, B12 (two different perf types), 1913-24 mint set with shades plus 1s Specimen with ultramar security cancel, three stamps with the inverted V for A variety, 1925-27 incl. 3d violet double ovpt one albino (cert. Brandon), 6d purple mint block of 16,1s used with inv. wmk (thin), some mint multiples and various cancels throughout
Estimate
300 – 500 GBP
Auction date
Tue 4 Dec 2018 at 10:00:00 (Europe/Zurich)
Sold for GBP 250
Please note that we are still working on adding images for the lots. If the lot you are interested in does not have images available yet, we invite you to check again in a few days.
If by May 20th 2019 you still cannot find the images you are looking for, please send us a message. Important: don't forget to mention the lot number(s).
Thank you for your understanding.