Lot 53351 – United States » Collections
US Postal History 19th Century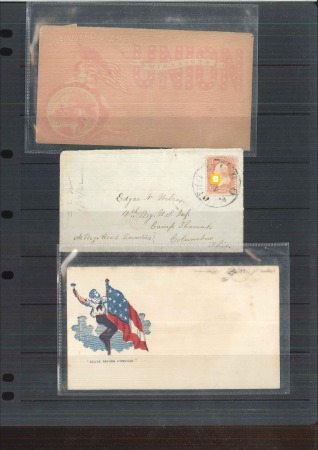 1830-1900s, Range of mail with pre-stamp N.Y., Washington and Philadelphia entires, pair of unused U.S. Civil-War Union patriotics, multi-franked mail addressed to Australia and advertising covers, etc.
Estimate
100 EUR
Auction date
Fri 7 Dec 2018 at 10:00:00 (Europe/Zurich)
Sold for EUR 80
Please note that we are still working on adding images for the lots. If the lot you are interested in does not have images available yet, we invite you to check again in a few days.
If by May 20th 2019 you still cannot find the images you are looking for, please send us a message. Important: don't forget to mention the lot number(s).
Thank you for your understanding.