December 2018 Auction Series – 3/12/2018 – 7/12/2018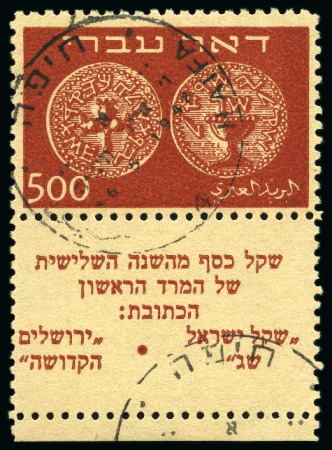 Lot 53212
Israel
1948-1955, Complete mostly used collection of Israel (with complete tabs) on Leuchturm pages incl. Doar Ivri used set complete with complete tabs (cert….
Estimate: 500 – 1'000 EUR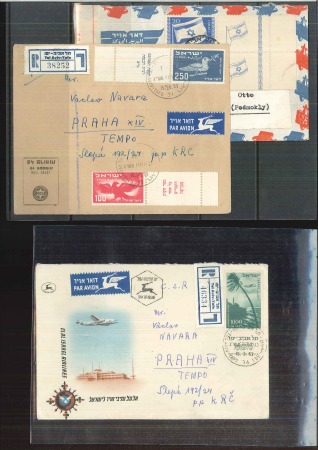 Lot 53213
Israel
1948-1977, Lot in A4 medium thick stockbook with many medium better to better values & sets, noted 1st issue high value, better early full-tabs (incl….
Estimate: 300 – 600 EUR