Lot 10339 –
1885 Envelope to a Russian monk at Mount Athos nea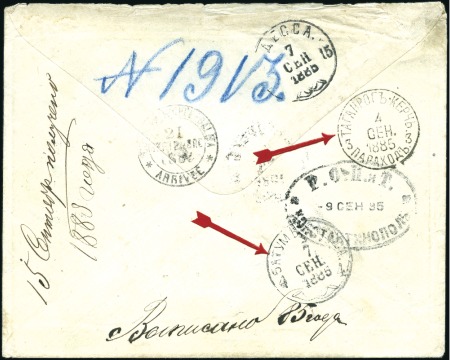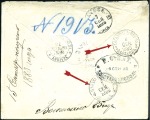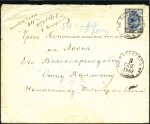 Lot 10339 –
1885 Envelope to a Russian monk at Mount Athos nea
Russia » Ship Mail » Ship Mail in the Sea of Azov
Auction date
Sat 3 Dec 2016 at 10:00 (Europe/Zurich)
1885 Envelope to a Russian monk at Mount Athos near Salonica Turkey franked 7k tied by Taganrog 3 sep. cds. Thence by TAGANROG-KERCH STEAMSHIP7 3 /4 Sep (backstamp), picked up at Kerch, Crimea, at eastern end of Black Sea by BATUM-ODESSA (STEAMSHIP)/4/7 Sep (backstamp) and delivered to Odessa same day. Oval receipt mark of Russian P.O. Constantinople 9 Sep and passed to Turkish P.O. same day.
Please note that we are still working on adding images for the lots. If the lot you are interested in does not have images available yet, we invite you to check again in a few days.
If you still cannot find the images you are looking for in a few days, please send us a message. Important: don't forget to mention the lot number(s).
Thank you for your understanding.