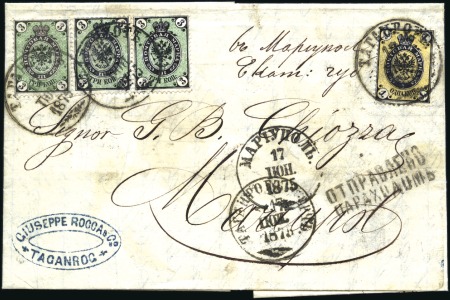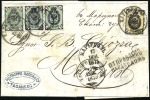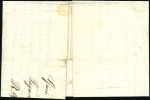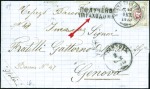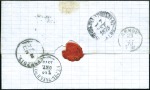 Russia » Ship Mail » Ship Mail in the Sea of Azov
Auction date
Sat 3 Dec 2016 at 10:00 (Europe/Zurich)
1875 Letter from Taganrog to Mariupol 17 June franked 3k (pair + single) + 1k placed on TAGANROG-KERCH STEAMSHIP same day and handstamped OTPRAVLENO PARAKHODOM (DESPATCHED BY STEAMSHIP). Also Cover from Berdyansk to Genova franked 8k received Taganrog same day and handstamped POLUCHENO PARAKHODOM (RECEIVED BY STEAMSHIP). The ships' postmarks give the terminal ports of call, figures to the left of the date indicate the number of the postal station (1=Taganrog, 3=Berdyansk).
Please note that we are still working on adding images for the lots. If the lot you are interested in does not have images available yet, we invite you to check again in a few days.
If you still cannot find the images you are looking for in a few days, please send us a message. Important: don't forget to mention the lot number(s).
Thank you for your understanding.