Lot 10226 –
1879 Russian Levant 7k (2) tied on envelope to Tra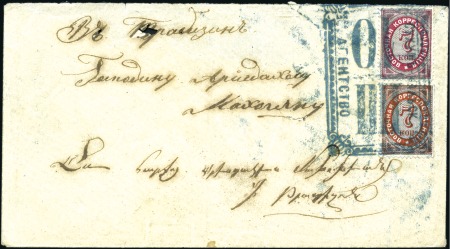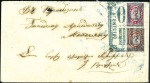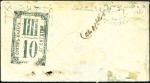 Lot 10226 –
1879 Russian Levant 7k (2) tied on envelope to Tra
Russia » Ship Mail » Ship Mail in the Levant
Auction date
Sat 3 Dec 2016 at 10:00 (Europe/Zurich)
1879 Russian Levant 7k (2) tied on envelope to Trapezunt cancelled large rectangular ROPiT SUCHUM-KALE cachet in blue, with second strike on reverse, missing backflap and small ink erosion on front, spectacular and very rare showpiece. Cert. Mikulski.
Please note that we are still working on adding images for the lots. If the lot you are interested in does not have images available yet, we invite you to check again in a few days.
If you still cannot find the images you are looking for in a few days, please send us a message. Important: don't forget to mention the lot number(s).
Thank you for your understanding.