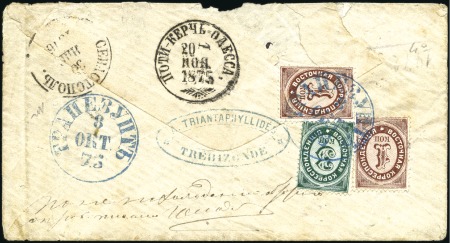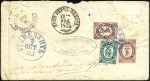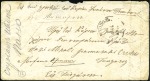 Russia » Ship Mail » Ship Mail in the Levant
Auction date
Sat 3 Dec 2016 at 10:00 (Europe/Zurich)
1875 Envelope to Mariupol mailed at the Russian P.O. in the Turkish port of TREBIZOND, franked on reverse1872-90 1k (2) + 3k tied by TRAPEZUNT 8 Oct 1875 cds in blue (Type 7) with additional strike alongside. Conveyed by Ottoman Coast Line Mail to the Caucasian port of POTI, thence by Russian Coast Mail Line to Sebastopol, Transit mark of POTI-KERCH-ODESSA Steamhsip 20 Nov. '75 alongside.Small cover faults. Rare.
Please note that we are still working on adding images for the lots. If the lot you are interested in does not have images available yet, we invite you to check again in a few days.
If you still cannot find the images you are looking for in a few days, please send us a message. Important: don't forget to mention the lot number(s).
Thank you for your understanding.