Lot 20062 –
SHANGHAI: 1908 Cover addressed in Farsi, Russian a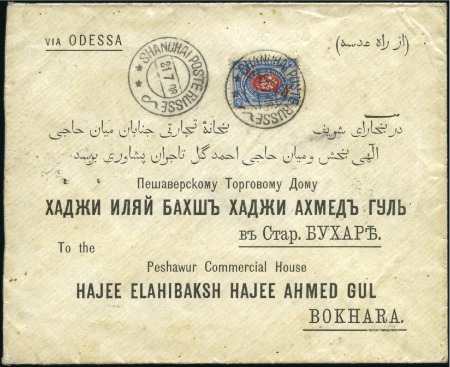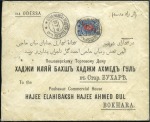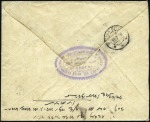 Lot 20062 –
SHANGHAI: 1908 Cover addressed in Farsi, Russian a
Russia » Russia Post in China
Auction date
Fri 20 Apr 2012 at 11:00 (UTC)
Description
SHANGHAI: 1908 Cover addressed in Farsi, Russian and English to Bukhara (in modern day Uzbekistan), franked with 1902-05 "KITAI" 14k paying double the 7k rate, tied by Shanghai 21.7.08 cds (T&S type 6B), Odessa and Staraya Bukhara bs, unusual.
上海:1908年寄布哈拉(现称乌兹别克),贴俄国客邮14戈比,销上海圆戳(1908.7.21)(T&S 6B),亦销敖德萨及Staraya布哈拉日戳,少见
Please note that we are still working on adding images for the lots. If the lot you are interested in does not have images available yet, we invite you to check again in a few days.
If you still cannot find the images you are looking for in a few days, please send us a message. Important: don't forget to mention the lot number(s).
Thank you for your understanding.