Los 71026 –
1924-33 1/2d Grey-Black & Black showing variety "broken mainmast" on lower left stamp of corner marginal plate block of four on cover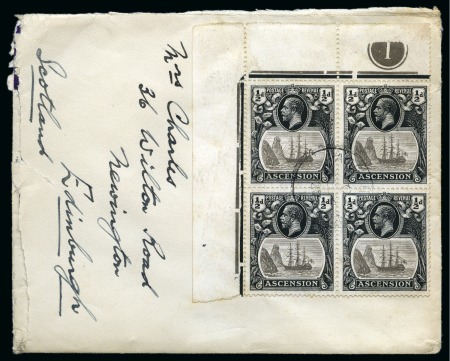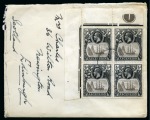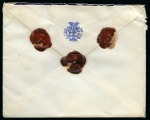 Los 71026 –
1924-33 1/2d Grey-Black & Black showing variety "broken mainmast" on lower left stamp of corner marginal plate block of four on cover
Ascension » King George V
Realisierter Preis
120 GBP
Auktionsdatum
Fr. 18 Jun 2021 at 15:00 (Europe/Zurich)
1924-33 1/2d Grey-Black & Black showing variety "broken mainmast" on lower left stamp of corner marginal plate block of four cancelled by central Ascension cds on envelope sent to Scotland, fine and most unusual.
Please note that we are still working on adding images for the lots. If the lot you are interested in does not have images available yet, we invite you to check again in a few days.
If you still cannot find the images you are looking for in a few days, please send us a message. Important: don't forget to mention the lot number(s).
Thank you for your understanding.
Loggen Sie sich in Ihr Konto ein