Los 51089 –
1938-53 2s Deep Purple & Ultramarine on grey blue, line perf. 14 1/4, showing variety "gash on chin"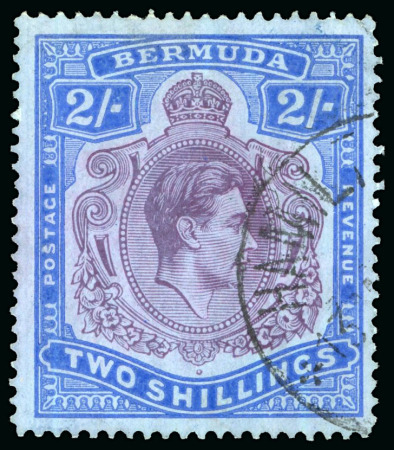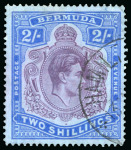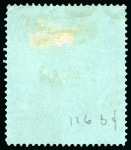 Los 51089 –
1938-53 2s Deep Purple & Ultramarine on grey blue, line perf. 14 1/4, showing variety "gash on chin"
Bermuda
Realisierter Preis
Unverkauft
Auktionsdatum
Do. 16 Dez 2021 at 13:00 (Europe/Zurich)
1938-53 2s Deep Purple & Ultramarine on grey blue, line perf. 14 1/4, showing variety "gash on chin", partial Hamilton cds leaving variety clear, corner perf. fault at top right, fine and scarce (SG £1'300).
Please note that we are still working on adding images for the lots. If the lot you are interested in does not have images available yet, we invite you to check again in a few days.
If you still cannot find the images you are looking for in a few days, please send us a message. Important: don't forget to mention the lot number(s).
Thank you for your understanding.
Loggen Sie sich in Ihr Konto ein