Los 2083 –
1923-24 First Portrait Issue 3m, 5m and 15m imperf./colour trial/essay in blocks of 4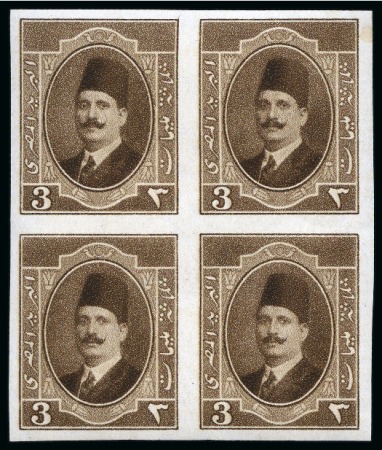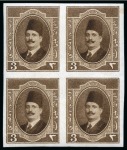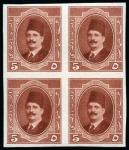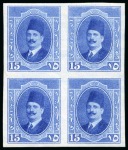 Los 2083 –
1923-24 First Portrait Issue 3m, 5m and 15m imperf./colour trial/essay in blocks of 4
Egypt » 1922-1936 King Fouad I Definitives
Realisierter Preis
320 EUR
Auktionsdatum
Di. 31 Mär 2020 at 14:00 (Europe/Zurich)
1923-24, First Portrait Issue 3m pale brown imperf. block of four, 5m red-brown colour trial wmk upright imperf. block of four on gummed paper, and 15m blue imperf. watermarked essay in block of four, all with full original gum, fine to very fine.
:
Nile Post D93g, D95ct(d), E233
Please note that we are still working on adding images for the lots. If the lot you are interested in does not have images available yet, we invite you to check again in a few days.
If you still cannot find the images you are looking for in a few days, please send us a message. Important: don't forget to mention the lot number(s).
Thank you for your understanding.
Loggen Sie sich in Ihr Konto ein