Los 80033 –
1848-59 2d blue on bluish, intermediate impression, in left marginal pair with the left stamp showing the famous "PENOE" variety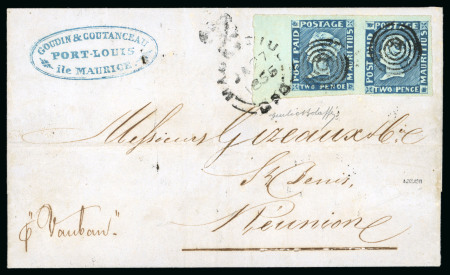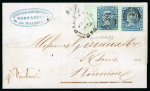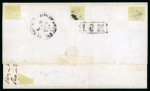 Los 80033
Mauritius » 1848-59 Post Paid Issue » Intermediate Impressions (SG 10-15)
Realisierter Preis
Unverkauft
Schätzung
300'000 – 400'000 GBP
Auktionsdatum
Thu 7 Dec 2017 at 11:00 (Europe/Zurich)
Beschreibung:
1848-59 2d blue on bluish, intermediate impression, in left marginal pair, positions 7-8 on the plate, with the left stamp showing the famous "PENOE" variety, cancelled on cover from Port Louis to Réunion by target cancels and tied by MAURITIUS GPO JA 27 1855 ds, endorsed "p. Vauban", reverse with rare framed "M & I" hs and St. Denis 2 FEVR 1855 arrival. An absolutely exquisite cover in the finest possible quality, and the most beautiful cover of all the Mauritius primitive issues.
Expertise: Signed A. Bolaffi and G. Bolaffi.
Provenance: Stevens (1964) and Kanai (1993).
Katalogreferenz:
S.G. 14, 14a
Loggen Sie sich in Ihr Konto ein