Los 10299 –
1905-14 Two items incl. 1914 picture postcard of B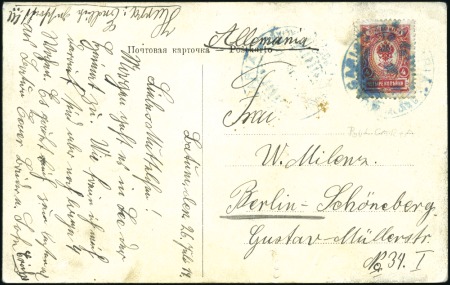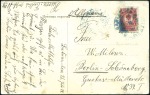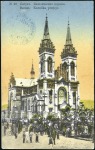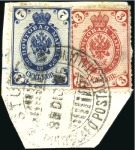 Los 10299 –
1905-14 Two items incl. 1914 picture postcard of B
Russia » Ship Mail » Ship Mail in the Black Sea
Realisierter Preis
150 EUR
Auktionsdatum
Sa. 3 Dez 2016 at 10:00 (Europe/Zurich)
1905-14 Two items incl. 1914 picture postcard of Batum sent to Germany, posted on ship of the Societa Italian di Serviczi Marittima (SITMAR) with 4k tied by blue "BULGARIA / PIROSCAFO POSTALE ITALIANO" 27 Jul 14 cds in blue-green, plus piece with 7k & 3k tied same cancel but from "STURA" in black with Holcombe (1992) cert.
Please note that we are still working on adding images for the lots. If the lot you are interested in does not have images available yet, we invite you to check again in a few days.
If you still cannot find the images you are looking for in a few days, please send us a message. Important: don't forget to mention the lot number(s).
Thank you for your understanding.
Loggen Sie sich in Ihr Konto ein