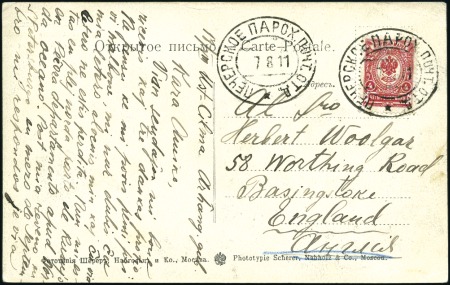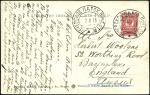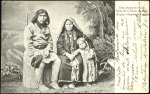 Russia » Ship Mail » Ship Mail in the Arctic and Northern Russia- River Mail
Realisierter Preis
Unverkauft
Auktionsdatum
Sa. 3 Dez 2016 at 10:00 (Europe/Zurich)
RIVER PECHORA: 1911 Viewcard to England from the village of UST-TSILMA on the Pechora River about 545 km ENE of Arkhangelsk franked 4k tied by a fine oval PECHORA STEAMSHIP POSTAL BRANCH 7 8 11 datestamp, with matching cancel alongside. Fine and rare. A postal-passenger steamer service was operated on the Pechora River from 1 May to 15 September by the firm A.M.Chernykh. Ust-Tsilma was connected to Arkhangelsk by a post road run by the rural administration (Zemstvo).
Please note that we are still working on adding images for the lots. If the lot you are interested in does not have images available yet, we invite you to check again in a few days.
If you still cannot find the images you are looking for in a few days, please send us a message. Important: don't forget to mention the lot number(s).
Thank you for your understanding.
Loggen Sie sich in Ihr Konto ein