Los 10073 –
RIVER OB: 1909 Vieecard posted stampless to Revel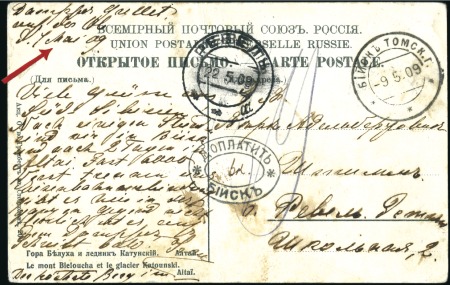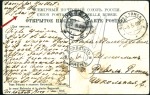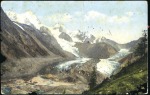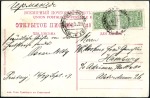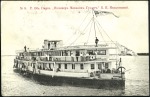 Los 10073 –
RIVER OB: 1909 Vieecard posted stampless to Revel
Russia » Ship Mail » Ship Mail in the Arctic and Northern Russia- River Mail
Realisierter Preis
100 EUR
Auktionsdatum
Sa. 3 Dez 2016 at 10:00 (Europe/Zurich)
RIVER OB: 1909 Vieecard posted stampless to Revel on steamship "GULLET" on River OB 7 5 09. Put ashore at Biisk two days later, where postmarked and oval Doplatit (to pay) Biisk applied and '6k' inserted by hand. Unused viewcard of same ship, under the flag of E.I.Melnikovoi, posted to Hamburg from Ust-Charyshskaya Pier, about 105km SW from Biisk. Although the Ob is one of Siberia's great rivers, it seems that ships plying this waterway had no cancellers of their own and mail from their letter-boxes was taken ashore for cancelling.
Please note that we are still working on adding images for the lots. If the lot you are interested in does not have images available yet, we invite you to check again in a few days.
If you still cannot find the images you are looking for in a few days, please send us a message. Important: don't forget to mention the lot number(s).
Thank you for your understanding.
Loggen Sie sich in Ihr Konto ein