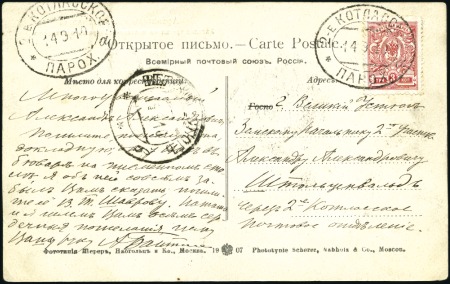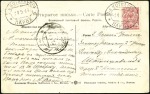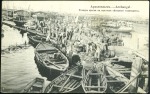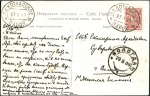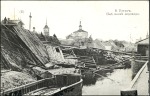 Russia » Ship Mail » Ship Mail in the Arctic and Northern Russia- River Mail
Realisierter Preis
Unverkauft
Auktionsdatum
Sa. 3 Dez 2016 at 10:00 (Europe/Zurich)
RIVER NORTHERN DVINA: 1909-10 Postcards (2). 1909 Viewcard of Veliki-Ustyug addressed from there to Vologda, franked 3k tied by oval 1st KOTLAS STEAMSHIP 27 8 09 datestamp, accompanied by Holcombe opinion.. 1910 viewcard of Arkhangelsk addressed to Velikii-Ustyug franked 3k tied by oval 2nd KOTLAS STEAMSHIP 14 9 10 datestamp. Fine and rare matching pair. During the ice-free months during summer a postal service was operated on the 735 km length of the Northern Dvina, from its origin at Velikii-Ustyug to its termination in the White Sea at Arkhangelsk. in 1906 a rail link with Vyatka was effected down river from Velikii-Ustyug, at Kotlas, which thus became an important junction for postal communication.
Please note that we are still working on adding images for the lots. If the lot you are interested in does not have images available yet, we invite you to check again in a few days.
If you still cannot find the images you are looking for in a few days, please send us a message. Important: don't forget to mention the lot number(s).
Thank you for your understanding.
Loggen Sie sich in Ihr Konto ein