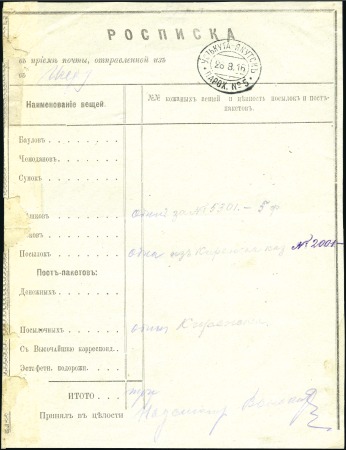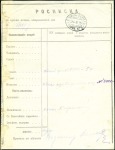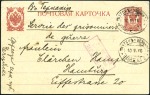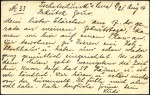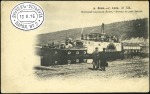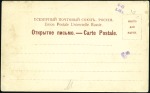 Russia » Ship Mail » Ship Mail in the Arctic and Northern Russia- River Mail
Realisierter Preis
460 EUR
Auktionsdatum
Sa. 3 Dez 2016 at 10:00 (Europe/Zurich)
RIVER LENA: 1916 Receipt for a parcel, sack and postal packet dispatched on the USTKUTA-YAKUTSK STEAMSHIP No. 5 28 8 16 to Ichery, a village near Kirensk, Irkutsk Guberniya, about 250km down river from Ust-Kuta. The same cancel on 3k postal stationery card to Hamburg from a German P.O.W. held at Chechuiskoe, a village near Kirensk. Boxed magenta cachet of Military censor No 14, Irkutsk. In addition an unsed viewcard of River Lena Postal steamship "Yakut".
Please note that we are still working on adding images for the lots. If the lot you are interested in does not have images available yet, we invite you to check again in a few days.
If you still cannot find the images you are looking for in a few days, please send us a message. Important: don't forget to mention the lot number(s).
Thank you for your understanding.
Loggen Sie sich in Ihr Konto ein