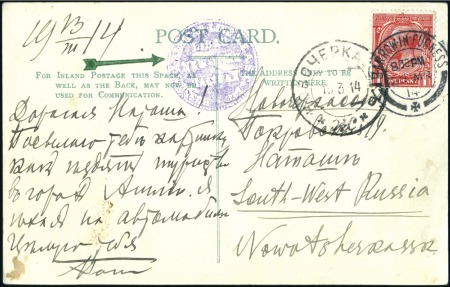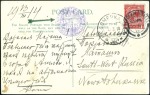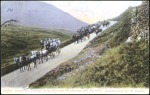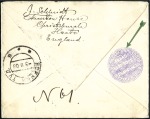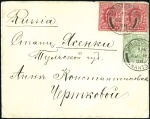 Russia » Ship Mail » Ship Mail to and from America
Realisierter Preis
1'200 EUR
Auktionsdatum
Sa. 3 Dez 2016 at 10:00 (Europe/Zurich)
1908-14 ATLANTIC MAIL-Carrier: 1908 cover addressed in Russian to Yasenki and 1914 postcard to Novocherkassk, both in Russia, franked with British stamps and sent from British ports Christchurch and Barrow in Furness respectively. Both placed on ships of RUSSIAN EAST ASIATIC STEAMSHIP CO. returning from the Atlantic run and both struck with violet circular cachets, one in Russian, the other in English, reading: RUSSIAN-AMERICAN LINE R.E.A.S. (RUSSIAN EAST ASIATIC STEAMSHIP) Co. Ltd. / LIBAU/NEW YORK/HALIFAX The Company's Atlantic service was short-lived, being unable to meet the competition of Western European maritime powers.
Please note that we are still working on adding images for the lots. If the lot you are interested in does not have images available yet, we invite you to check again in a few days.
If you still cannot find the images you are looking for in a few days, please send us a message. Important: don't forget to mention the lot number(s).
Thank you for your understanding.
Loggen Sie sich in Ihr Konto ein