Los 20065 –
SHANGHAI: 1914 Cover sent registered to Petrograd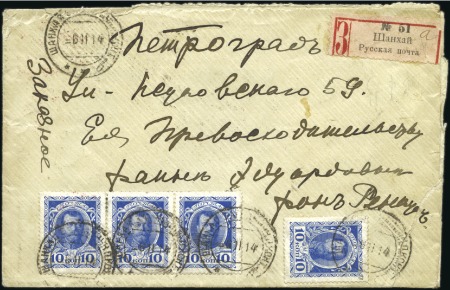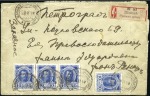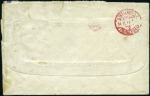 Los 20065 –
SHANGHAI: 1914 Cover sent registered to Petrograd
Russia » Russia Post in China
Realisierter Preis
850 EUR
Auktionsdatum
Fr. 20 Apr 2012 at 13:00 (Europe/Zurich)
SHANGHAI: 1914 Cover sent registered to Petrograd with four 10k Romanov tied by Shanghai 6.11.14 cds (T&S type 8c), with registered label adjacent, peripheral faults, still a rare franking as the Romanov issue was not available in the Russian P.O.s in China, but was accepted when supplied by the customer.
上海:1914年,挂号信寄彼得格勒,贴罗曼诺夫10戈比四枚,销上海圆戳(1914.11.6)(T&S 8C型),贴挂号标签,边缘微损,罕见,当时俄国客邮没有出售罗曼诺夫票,但顾客仍可自备此票
Please note that we are still working on adding images for the lots. If the lot you are interested in does not have images available yet, we invite you to check again in a few days.
If you still cannot find the images you are looking for in a few days, please send us a message. Important: don't forget to mention the lot number(s).
Thank you for your understanding.
Loggen Sie sich in Ihr Konto ein